EXHIBITIONS
ARCHIVE
Saki Sumida, Yuichiro Tamura, Manika Nagare, Tomomi Nitta, José Parlá, and Candida Höfer Best Wishes,
2022.06.04 - 2022.07.02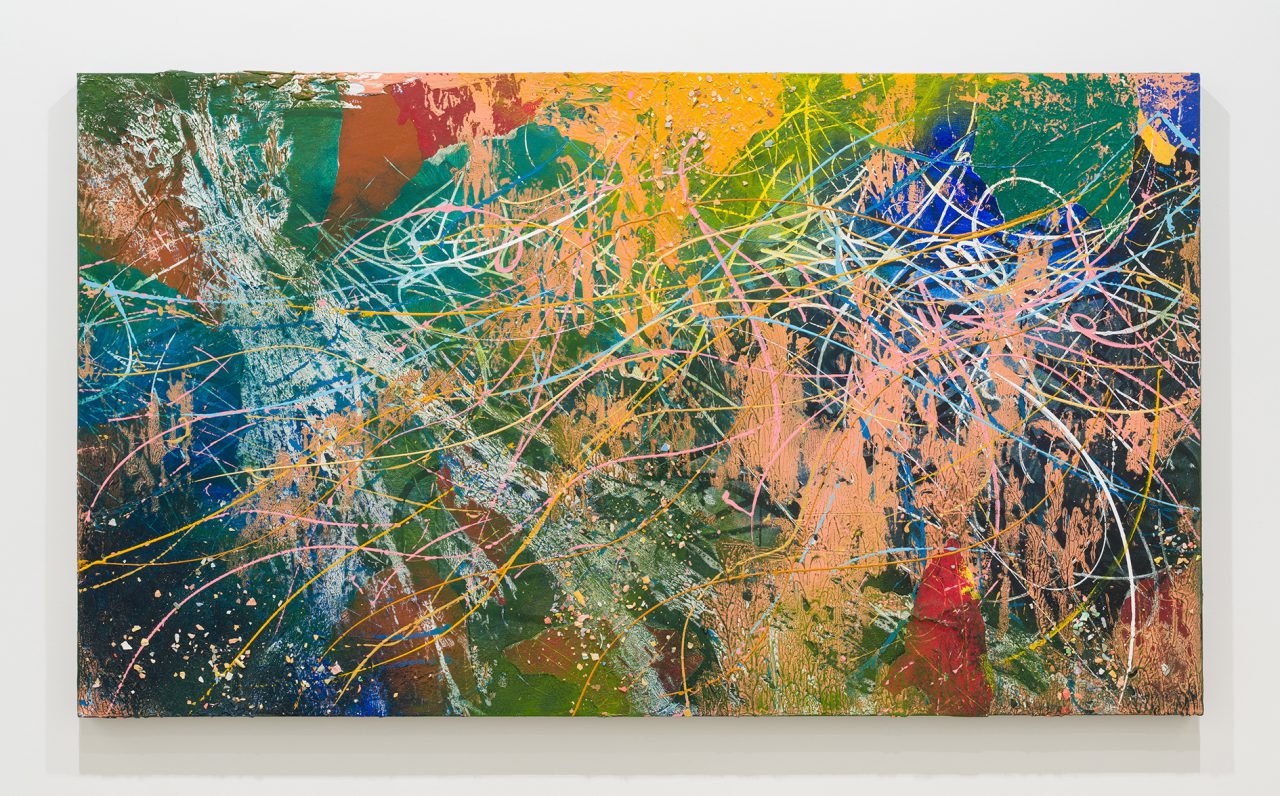 Yuka Tsuruno Gallery is pleased to present the gallery's last exhibition "Best Wishes," from June 4th until July 2nd, 2022. Following a succession of solo exhibitions by 10 artists since reaching the decision to close the gallery in 2021, this exhibition will feature 6 artists – Saki Sumida, Yuichiro Tamura, Manika Nagare, Tomomi Nitta, José Parlá, and Candida Höfer – to mark our conclusion. Thanks to all of your support, the 13 years since opening in 2009 have been a treasured time spent with our 16 artists, each towards our respective dreams. Our final exhibition embodies our love, gratitude, and "Best Wishes," for the bright future ahead for our artists and to everyone who supported Yuka Tsuruno Gallery.
 Restructuring various cultural landscapes and relationships to phenomena from her perspective, Saki Sumida shows oil paintings that engage with scenes in the Garden of Eden in The Book of Genesis from the Old Testament with humor and cynicism.
 Yuichiro Tamura, who presents installations and performances that develop from pre-existing images and objects, and constructs multi-layered narratives that fuse reality and fiction, shows a new work that embodies divine felicitations to the departure of a gallerist moving from Tokyo to Hawaii.
 Known as an artist of colors, Manika Nagare, who in recent years is interested in the diversity emanated by luminous and life energies that are cultivated in nature and landscapes, illuminates the exhibition space with small canvases that she painted in response to a renewed appreciation of the necessity of painting in daily life during the pandemic.
 Tomomi Nitta, who depicts the existential workings of life as well as its accompanying infinite world and ambiguous perception, says that after giving birth she began contemplating, even more, the awe, the mystery, and the miracle of life. In this exhibition, she entrusts these sentiments to trees and birds as metaphors for the psyche (soul) and the soma (embodiment of life).
 Interpreting histories, memories, and experiences that he lives, and evoking these in multilayered paintings that employ his distinctive calligraphy, José Parlá presents a new work "Construction of Time" that mimics and imagines time as a construct through various elements of composition, color, and layers of paint.
 Candida Höfer, who photographs interior spaces of magnificent public structures such as libraries and palaces in a manner influenced by the Becher school, exhibits a work that captures Benrath Palace in Düsseldorf, which is renowned for its sublime beauty.
 We look forward to welcoming you at the gallery.
 
Artist profile
-
Saki Sumida
Born 1985, Okayama. Sumida received a Master's Degree in oil painting from Onomichi City University. Selected solo exhibitions include Tread the Path (Setouchi City Museum of Art), Unaffected by Wave (FUKIAGE museum of art, Okayama, 2016), Fuji (Tokyo Wonder Site, 2015), and selected group exhibitions include Mr. I Prize Selected Works Exhibition (Tenjinyama Cultural Plaza, Okayama, 2016), VOCA 2014 (Ueno Royal Museum, Tokyo, 2014), and How to spend my daily life (The Shione Museum of Art, Kagawa, 2014).
Yuichiro Tamura
Born 1977, Toyama. Tamura holds a doctoral degree from the Graduate School of Film and New Media, Tokyo University of the Arts, and a Bachelor's degree of Photography from Nihon University. He was a guest researcher for the Institut für Raumexperimente at the Berlin University of the Arts (2013-14). Recent solo exhibitions include Milky Mountain (Govett-Brewster Art Gallery, New Plymouth, 2019), and Hell Scream (Kyoto City University of Arts Art Gallery @KCUA, Kyoto, 2018). Group shows include Double Vision (Tai Kwun, Hong Kong, 2022), Image Narratives: Literature in Japanese Contemporary Art (National Art Center, Tokyo, 2019), NISSAN ART AWARD 2017, and BODY/ PLAY/ POLITICS (Yokohama Museum of Art, 2016). Select international group exhibitions include Yokohama Triennale 2020, 2019 Asia Art Biennale, and Busan Biennale 2018.
Manika Nagare
Born in 1975. Nagare graduated from the department of painting at Joshibi University of Art and Design. She was an overseas artist-in-residence in the US sponsored by the Agency for Cultural Affairs (2002) and a recipient of the Pola Art Foundation Grant residing in the US and Turkey (2004). Her recent exhibitions include Spectrum of Vivid Moments (POLA Museum Annex, 2022), Re Construction (Nerima Art Museum, Tokyo, 2020), Tracing the Colors (POLA Museum of Art, Kanagawa, 2018), Takamatsu Contemporary Art Annual vol.05 – Visible Scenery, Invisible Scenery – (Takamatsu Art Museum, Takamatsu, 2016), Embracing for Painting (Shiseido Gallery, Tokyo, 2015), She also engages in public art, collaborations with fashion brands, and artistic supervision of dance performances and architectural spaces.
Tomomi Nitta
Born 1978, Nara. Nitta graduated with a law degree in 2001 from Kyoto University, and from the Tama University of the Arts in 2010. Before enrolling in Tama University of the Arts, she previously studied art at Corcoran College of Art and Design and Pennsylvania Academy of the Fine Arts. Her recent solo exhibition includes Hanging Garden (Japan Creative Centre, Embassy of Japan in Singapore, 2016) and Infinite Set 3 (Hillyer Art Space, Washington DC, 2012), and recent group exhibitions includes Presence: Figurative Painting (The Morris and Gwendolyn Cafritz Foundation Arts Center King Street Gallery, Maryland, 2015) and Likeness: Tomomi Nitta + Karen Ann Myer (The Athenaeum Gallery, Virginia, 2012).
José Parlá
Parlá was born in Miami to Cuban parents in 1973, and began painting in Miami at ten years old. An alumnus of the Savannah College of Art and Design and New World School of the Arts, he is currently based in Brooklyn, New York. Parlá is publicly known for his permanent installations of large-scale paintings. In 2015 he painted the monumental mural ONE: Union of the Senses in the lobby of One World Trade Center. Other notable mural projects include Nature of Language at North Carolina State University, the mural Diary of Brooklyn at Barclays Center (2013). Parlá has exhibited worldwide – some of his most recent solo exhibitions were held at the Bronx Museum of the Arts (New York), the High Museum of Art (Atlanta), HOCA Foundation (Hong Kong), SCAD Museum of Art, (Savannah), Bryce Wolkowitz Gallery (New York), Ben Brown Fine Arts (London), and the Havana Biennial (La Habana Cuba).
Candida Höfer
Candida Höfer studied at the Kunstakademie Düsseldorf, initially Film with Ole John, then Photography with Bernd Becher. Her works are shown in museums such as the Kunsthalle Basel, the Kunsthalle Berne, the Portikus, Frankfurt am Main, the Museum of Modern Art, New York, the Power Plant, Toronto, the Kunsthaus Bregenz, the Reina Sofia, Madrid, and the Museum Ludwig, Cologne. In 2002 Candida Höfer participated in documenta 11. In 2003 she represented Germany at the Biennale in Venice (together with the late Martin Kippenberger). The artist lives in Cologne, Germany.
 
Exhibition Outline
-
Saki Sumida, Yuichiro Tamura, Manika Nagare, Tomomi Nitta, José Parlá, and Candida Höfer
Best Wishes,
Date: June 4 – July 2, 2022
Opening hours: Tue – Sat, 11am – 6pm
* Closed on Sunday, Monday, and National holidays
Installation View
ARTISTS