EXHIBITIONS
ARCHIVE
Fabian Knecht, Yuichiro Tamura, Raul Walch suspense
2020.03.07 - 2020.04.04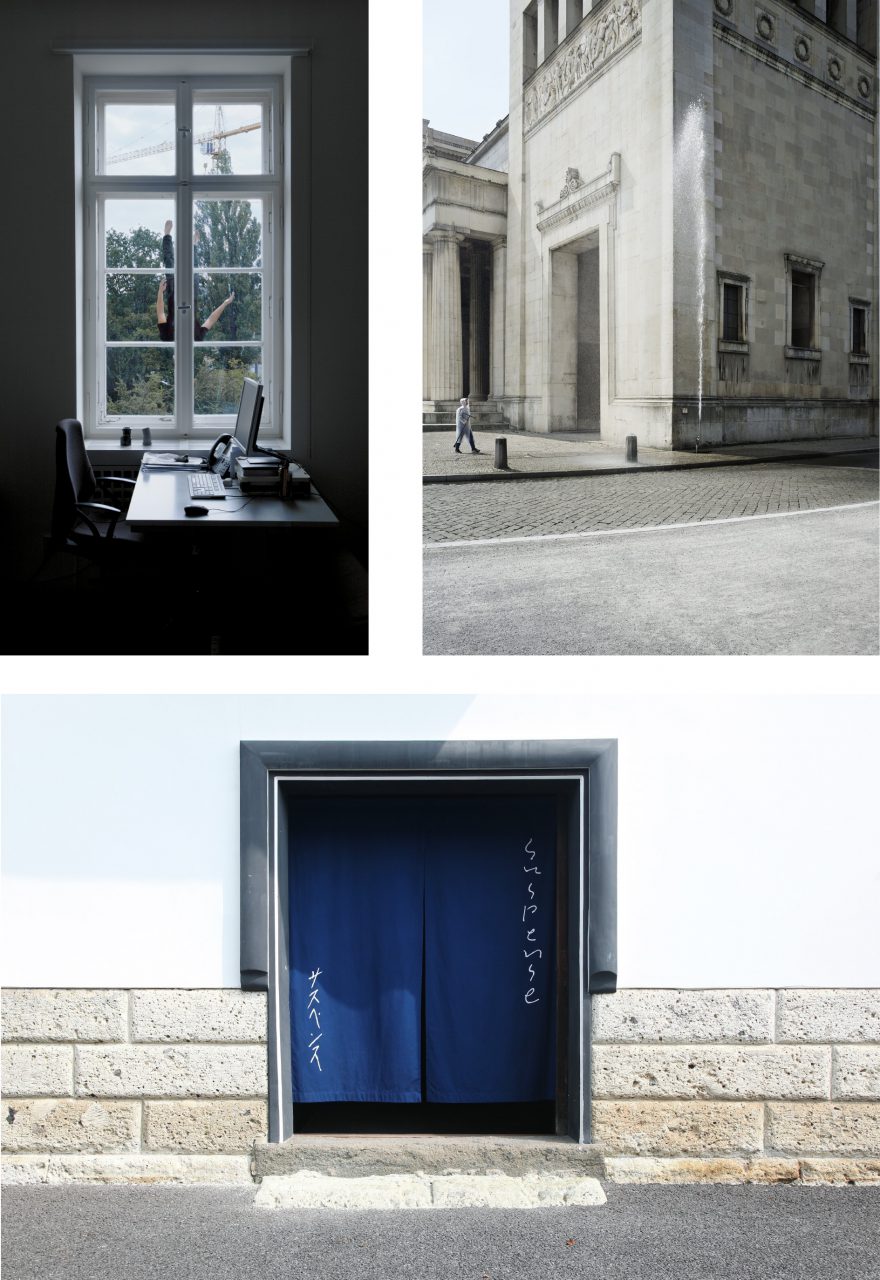 Yuka Tsuruno Gallery is pleased to present a three person show suspense with Fabian Knecht, Yuichiro Tamura, and Raul Walch, from March 7th to April 4th, 2020. The dialogue between these three artists, which emerged from their time together in 2013 at the Institut für Raumexperimente, Berlin University of the Arts led by Olafur Eliasson, has continued to present day as their paths cross globally. An examination of the common practices and aesthetic languages present in the three artists' works allows for a renewed reading of their works.
 Among Knecht, Tamura, and Walch, all three have developed their practices by engaging with diverse media such as photography, video, installation, public intervention, and performance. In this exhibition, the works on view elicit intangible relationships and de-stabilize the inherent norm by interrupting the contours of social codes, meanings, and histories associated to spaces, locations, things, and events, and assembling hypothetical, dissimilative circumstances.
 The title suspense, like the genre, points to the psychological state of continued internal tension in the audience as the plot approaches its conclusion, but this can also allude to "the prolonged state of being suspended." This "state of being suspended" appears in the work of the three artists as a trajectory of ephemeral exercise in the form of repetition without end, fixed vertical motion, and floating objects.
 For example, in Genitiv (2017), a work by Fabian Knecht, who often presents work that dismantles the framework of "exhibitions," a man plunging is seen through a window of the Hamburger Bahnhof – Museum für Gegenwart in Berlin; in Yuichiro Tamura's C's Ladder, N's Ashbins (2020) and suspense (2020), a ladder and ashbins intended for falling, as well as a hanging curtain are displayed; in Raul Walch's public intervention Eureka (2016/2018), the projectile water that should strike the ground and disappear is captured momentarily. These works suspend the process of an event in anticipation of its ending, as if forming the movement of hovering in space. At the same time they observe the ceaseless reorganization of the event which emerges from the temporality oscillating between the physical and immaterial, as well as its recurrence. At the opening reception, there will be a performance of Raul Walch's intervention Eureka Tokyo.
 
 
Artist Profile
-
Fabian Knecht
Born 1980 in Magdeburg, Fabian Knecht studied at the Universität der Künste Berlin and at the California Institute of the Arts. In 2014 he completed his master's degree with Olafur Eliasson, at whose Institut für Raumexperimente he studied from 2009 to 2014. In 2012 he assisted in the studio of Matthew Barney in New York. Fabian Knecht's works have been shown in national and international institutions and exhibitions, among them the MSU Museum for Contemporary Art (Zagreb), the Moscow International Biennale for Young Art, the Neue Nationalgalerie (Berlin), Hamburger Bahnhof (Berlin), the Imperial War Museum (London), and the Staatliche Kunsthalle Baden-Baden.
 
Yuichiro Tamura
Born 1977 in Toyama, Yuichiro Tamura lives and works in Kyoto. He holds a doctoral degree from the Graduate School of Film and New Media, Tokyo University of the Arts. He was a guest researcher for the Institut für Raumexperimente at the Berlin University of the Arts. His recent solo exhibitions include Milky Mountain (Govett-Brewster Art Gallery, New Zealand, 2019) and Hell Scream (@KCUA, Kyoto, 2018), and group shows include Asian Art Biennial (National Taiwan Museum of Fine Arts, Taichung, 2019), Image Narratives: Literature in Japan (National Art Center, Tokyo, 2019), Roppongi Crossing 2019: Connexions (Mori Art Museum, Tokyo), Busan Biennale (Museum of Contemporary Art Busan, 2018), Nissan Art Award 2017 (BankART Studio NYK, Yokohama), and 2 or 3 Tigers (Haus der Kulturen der Welt, Berlin, 2017).
 
Raul Walch
Born 1980 in Frankfurt am Main, Raul Walch began studying sculpture at the Kunsthochschule Berlin-Weißensee, completed his studies Freien Kunst (free art) at the University of the Arts in Berlin with Olafur Eliasson and became a scholarship holder at Institut für Raumexperimente Berlin. His work has been exhibited at the Neue Nationalgalerie Berlin, Hamburger Bahnhof Berlin, Kunsthaus Dresden, and Kunstverein Arnsberg. Numerous artist-in-residence programs have made it possible to work internationally, such as Tokyo Arts and Space, the Nida Art Colony, and the Hessian Cultural Foundation. Walch currently teaches "Public Art and New Artistic Strategies" at the Bauhaus-University Weimar.
 
 
Exhibition Outline
-
Fabian Knecht, Yuichiro Tamura, Raul Walch
suspense
Date: March 7 – April 4, 2020
Opening hours: Tue – Thu, Sat, 11am – 6pm; Fri 11am – 8pm
* Closed on Sunday, Monday, and National holidays
Works in Exhibition
Installation View
ARTISTS