EXHIBITIONS
ARCHIVE
Yasutaka Kojima, Unconscious | New York, Tokyo
2019.09.07 - 2019.10.05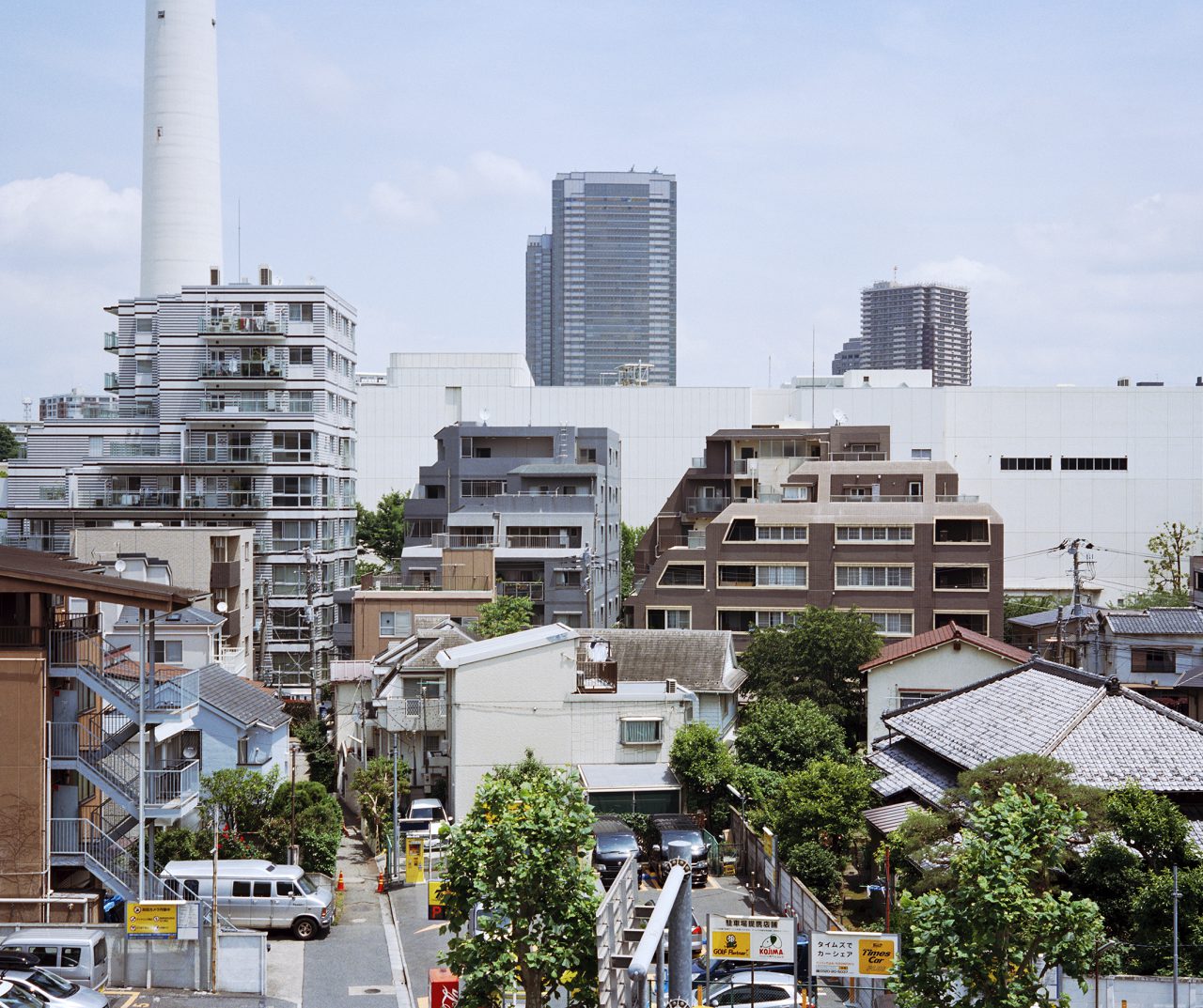 Yuka Tsuruno Gallery is pleased to present Yasutaka Kojima's solo exhibition Unconscious | New York, Tokyo from September 7th to October 5th, 2019. Kojima captures metropolitan structures and textures that appear in the surface layer of cities, and the exhibition features his works of New York and Tokyo, two out of his three part series of cities.
In each of the three series, New York, Tokyo, and Berlin, Kojima photographs from his personal point of view, cityscapes that he has discovered from actually living in them. In particular, New York and Tokyo consist of works taken over a seven year period from 2008, while being based in New York and visiting family in Tokyo. Rarely including people, the intricately expanded mass of buildings, roads, signs, and billboards, while man-made, are expressed in monochrome with New York, and in color with Tokyo. The means of approaching the places and the man-made structures of urban spaces are varying.
Kojima has said that the significance of the cities only appearing as the surface layer in photographs, is that "the unconscious of the city," which deviates from the human consciousness and is not paid attention to in our lives, is captured. While the cityscapes in the works are forms that are built artificially, it is also a place that is already uncontrollable by human intent or desire, and appear as spaces which meet the sensation that humans are alienated by cities. For the artist, the act of photographing the surface layer of ever changing metropolises where human desires overlap, such as New York and Tokyo, is an orientation of memory towards the future by envisioning "the cities' future as the border between human agency and nature." At the same time, the profile of an evolving city cut away as a photograph is also an unconscious fragment that does not remain in the memory.
Also on view is Unconscious | Berlin, a solo exhibition at Akio Nagasawa Gallery Aoyama, featuring photograph works of Berlin, where Kojima is currently based.
Artist Profile
Born 1977, Tokyo. Graduated from Kokugakuin University Department of Literature and in 2006 moved to the US. Graduated from the International Center of Photography, General Studies Program. Received the ICP Director's Scholarship Award. 2011 recipient of the overseas study program for upcoming artists of the Agency of Cultural Affairs. In 2012 he was chosen for Photo Espana "Descubrimiento photoespaña." Participated in Künstlerhaus Bethanien Residency Program in Berlin in 2015. Recent solo exhibitions include Berlin (Ginza Nikon Salon, 2017), Tokyo (Ginza Nikon Salon, 2016), Tokyo | Berlin (Künstlerhaus Bethanien, Berlin, 2016), and recent group exhibitions include PGI Summer Show 2019 'monoとtone' (PGI, Tokyo, 2019), Tokyo & Berlin: Two Metropolises – Thousand Villages (Japanese-German Center Berlin, Berlin, 2019), Tokyo Tokyo and TOKYO Contemporary Japanese Photography, vol.13 (Tokyo Photographic Art Museum, 2016). Currently lives in Berlin.
Also on view
Solo exhibition Unconscious | Berlin
Venue: Akio Nagasawa Gallery Aoyama
Date: September 5th – October 5th, 2019 (*Opens on Thursdays, Fridays, Saturdays)
http://www.akionagasawa.com/en/exhibition/unconscious-berlin/
TOP Collection Reading Images: The Time of Photography
Venue: Tokyo Photographic Art Museum
Date: Aug. 10 – Nov. 4th, 2019
https://topmuseum.jp/e/contents/exhibition/index-3440.html
Works in Exhibition
Installation View
ARTISTS