EXHIBITIONS
ARCHIVE
Manika Nagare, The Colors Have Gone Through
2018.11.22 - 2018.12.22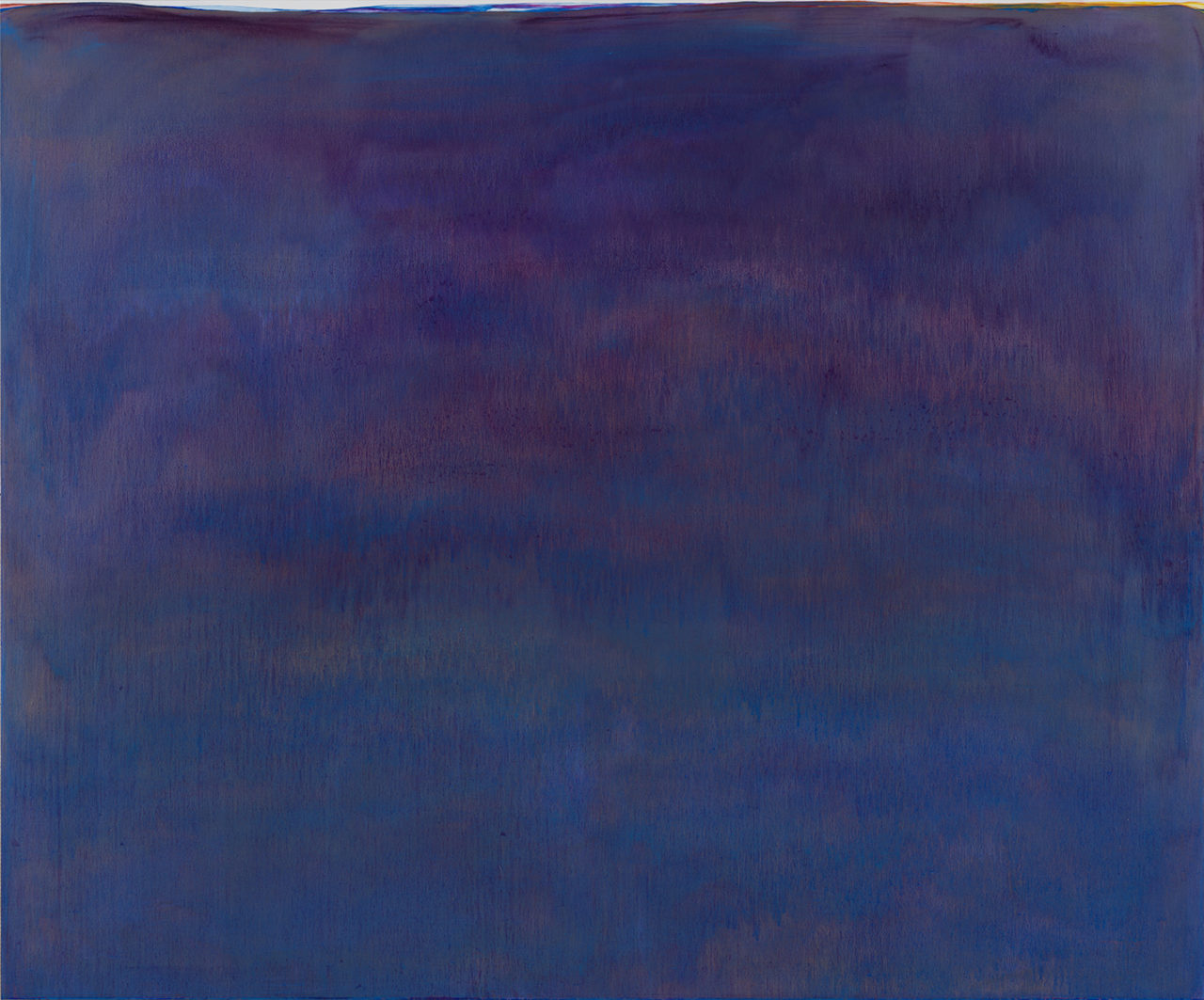 Yuka Tsuruno Gallery is pleased to present Manika Nagare's solo exhibition The Colors Have Gone Through from November 22 (Thursday) to December 22 (Saturday), 2018. In her first exhibition in around three years at the gallery, the artist will present her works that are increasingly diversifying, including new works, such as paintings with overlaying colors resulting from her exploration of colors expressed in traditional oil paintings, and painterly expressions that expand outwards from the canvas and are experienced spatially, which have been nurtured through her collaborations with creators engaged with space or dance.
 Known as an artist of colors, Manika Nagare's prismatic paintings present brilliant yet subtle colors that induce unique textures where transparency and shading lay over one another. Her earlier works employed expanding mediums such as knitted fabrics and clothes as well as painterly expression to find inspiration in the people and landscapes she came across in her daily life. Recently, as her interests shifted to the light and vital energy inherent in nature and landscapes, her works have developed into more abstract expressions of color. At the same time, she has also expanded the range of her artistic endeavors going beyond disciplinary boundaries, as exemplified by her children's workshop series Ichijigahaku / Artist for a Day prompted by the 2011 Tohoku disaster and the Dance Production Project run in collaboration with contemporary dancers, not to mention her work directing artworks and colors in architectural spaces.
 This year, beginning with her solo exhibition at POLA Museum of Art, known for its collection of Impressionist paintings, she has engaged anew with the expression of light through color using oil paints. Her series Traces of Colors presented at the museum, carefully relived the colors in painting from past eras, while adding new interpretations to recompose colors as numerous layers that create depth. Starting with retracing the footsteps of the Impressionists, in this exhibition Nagare particularly focuses on Wada Sanzo's South Wind (1907) as an attempt of Japanese modernist painting to capture the light of Western painting. Wada was a painter who made significant contributions to research on color in Japan in diverse fields including design and crafts by, for example, founding the Japan Color Standards Association (later renamed as Japan Color Research Institute) driven by the need to establish color standards in the country. By a curious coincidence, Nagare, also a painter who is deeply engaged with color, happens to be relative of Wada. In her new works, she explores traces of colors, or how the colors formulated as traditionally Japanese by Wada are underlined by Japanese culture while being influenced by Western painting.
 Nagare is also currently engaged in Nihon no Iro, a project in collaboration with the Nakagawa Color Lab, further expanding her engagement with expressions of Japanese color. Even in contemporary times, where colors are becoming increasingly homogenous around the world, making distinct qualities harder to see, there still exist colors that can only be seen in particular lands and climates, and color perception necessarily involves individuality. While the expression "Colors of Japan" may bring to mind traditional colors such as ceremonial robes from the Heian period or colors that were popular in the Edo period, this project aims to research the distinctness of contemporary Japanese colors through interviews and research activities. A website for the project was launched in conjunction with this exhibition: http://nihon-no-iro.jp
Artist Profile
Born in 1975. Manika Nagare graduated from the department of painting at Joshibi University of Art and Design. She was an overseas artist-in-residence in the US sponsored by the Agency for Cultural Affairs (2002) and a recipient of the Pola Art Foundation Grant staying in the US and Turkey (2004). Her recent exhibitions include VOCA (The Ueno Royal Museum, Tokyo, 2000, 2006), Embracing for Painting (Shiseido Gallery, Tokyo, 2015), Takamatsu Contemporary Art Annual vol.05 – Visible Scenery, Invisible Scenery – (Takamatsu Art Museum, 2016), Wraparound (MIYAKO YOSHINAGA, New York, 2016), Tracing the Colors (POLA Museum of Art, Hakone, 2018). She established "Ichijigahaku / Artist for a Day", a NPO that delivers art to children.
Exhibition Outline
Manika Nagare, The Colors Have Gone Through
Date: November 22 – December 22, 2018
Opening hours: Tue – Thu, Sat, 11am – 6pm; Fri 11am – 8pm
* Closed on Sunday, Monday, and National holidays
Venue: Yuka Tsuruno Gallery
1-33-10-3F Higashi-Shinagawa, Shinagawa-ku, Tokyo Japan
Works in Exhibition
Installation View
ARTISTS