EXHIBITIONS
ARCHIVE
Tomona Matsukawa, Yusuke Yamatani OBJECTS IN MIRROR ARE CLOSER THAN THEY APPEAR
2020.06.20 - 2020.08.08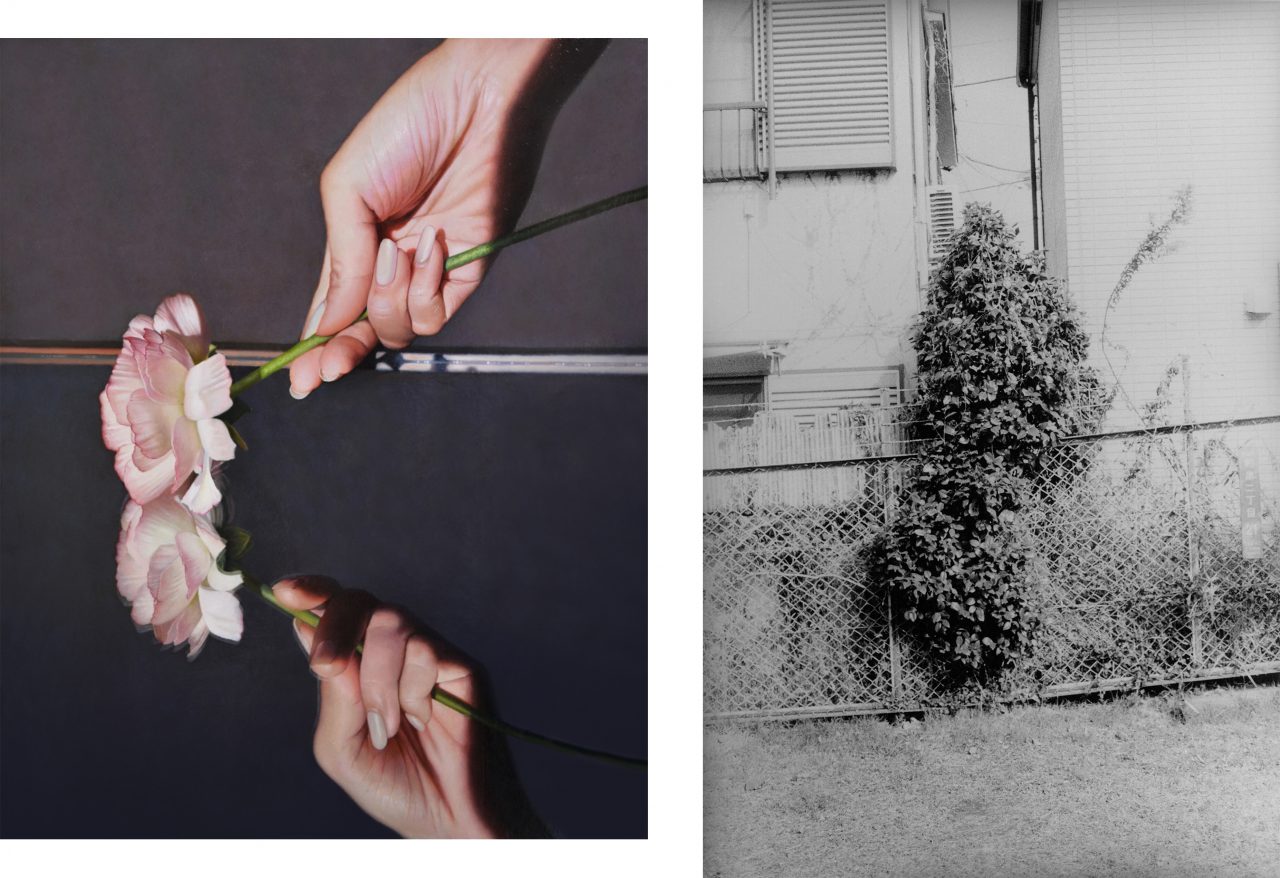 Yuka Tsuruno Gallery is pleased to present a two person show by Tomona Matsukawa and Yusuke Yamatani, OBJECTS IN MIRROR ARE CLOSER THAN THEY APPEAR from June 20th to August 8th, 2020. Following their previous exhibition together in 2016, at home, the two artists will be presenting new series that shed light on the changes brought about in their methods of expression and reflect the uncertain gaze held by society.
 Tomona Matsukawa, who finds her subjects and motifs through conversations with women of her generation, began to recognize that as she grows older herself, the "young women" of her generation are beginning to embrace different roles and social responsibilities as "wives" and "mothers." Her most recent series Love Yourself focuses on the mother and child, contemplating on the act of loving oneself without being defeated by the weight and prejudices of society. In addition to the remnants of daily life and the humanity that lingers in certain gestures, in painting the wrinkles appearing at the corners of one's eyes and the skin that begins to lose its suppleness, she confronts the way in which time also begins to leave traces on the body.
 Her new series includes imagery of the body as an indicator of the passage of time, and a flower mirrored, as if an offering to oneself, taking inspiration from the manner in which the protagonist in George Sand's Isidora escapes the social standards of status and women's beauty, and begins to accept her ageing appearance in the mirror. The mirror has appeared in Matsukawa's previous works as a motif that reflects voices that are obscured in daily life, but in this current series it functions to accept and love that which appears directly in the mirror, without being confounded by social fantasies or discrimination.
 Yusuke Yamatani has been assigned as photographer accompanying Ryo Isobe's column "Reiwa gannenn no terrorism (Terrorism in the inaugural year of the Reiwa era)" in the literary magazine Shincho, beginning in its October issue last year. Covering cases that took place since the beginning of the Reiwa era, such as the Kawasaki stabbings and the Kyoto Animation arson attack, Yamatani visited locations where these incidents took place, or where the assailants grew up. While taking photos of locations related to these cases that "expose issues that were put off during the Heisei era,"* Yamatani began to consider the differences in the daily landscapes observed by the assailants and himself, as his work also encompasses his personal life as a husband and father. Furthermore, the European tour of his performance piece "Doors" had prompted him to develop a sense of discomfort towards the way high contrast photographs seemed staged, such as in his earlier works.
 Emerging from these experiences, his new series is composed of landscape photographs with a low contrast that embraces an overall grayness, presenting both images from his reportage of various incidents and scenes from his own daily landscape. The problems that arise in the self and in others from issues that were overlooked by society and the gaze which intervenes, are succinctly yet prosaically expressed as adjacent quotidian landscapes.
 In their previous exhibition together, the two artists focused on the personal spaces symbolized in the "home" and the vestiges of daily life, and the intangible aspects of human activity – in the several years since, Matsukawa and Yamatani have developed their practice while incorporating changes in their personal lives and in their creative processes. OBJECTS IN MIRROR ARE CLOSER THAN THEY APPEAR is a safety warning applied on the side-view mirrors of cars in Western countries such as the US or Canada. We tend to easily forget that some things we believed to be distant from our daily lives are in reality right next to us. This exhibition culminates from each artist's experience in confronting this sense of scale and distance as well as the landscapes that construct our quotidian, reflecting the individual's gaze.
*Isobe, Ryo, Reiwa gannenn no terrorism, Shincho, October 2019
 
 
Artist Profile
−
Tomona Matsukawa
Born in 1987 in Aichi. Matsukawa graduated from Tama Art University in 2011, having specialized in oil painting. Her recent exhibitions include MAM Collection 011: Yokomizo Shizuka + Matsukawa Tomona – The Personal Time We Are Living (Mori Museum Tokyo, 2019), Roppongi Crossing 2016: My Body, Your Voice (Mori Museum, Tokyo), Shell Artist Selection (The National Art Center, Tokyo, 2013) and Artist Meets Kurashiki vol.12 Tomona Matsukawa (Ohara Museum of Art, Okayama, 2016). She was a finalist for the Asian Art Award (2017), and was awarded the Fukazawa Ichiro Memorial Award (2011) and The 25th Holbein Scholarship (2010). Her works were added to the collections of the Ohara Museum, the Mori Museum, the Takahashi Collection, as well as the Pigozzi Collection.
 
Yusuke Yamatani
Born in 1985 in Niigata. Yamatani graduated from the Department of Philosophy of Rissho University. His recent exhibitions include Into the Light (BOOKMARC, 2017), Lianzhou Foto 2016 (Guangzou, China), KYOTOGRAPHIE (Mumeisha, Kyoto, 2015), and FOUR FROM JAPAN (Condé Nast Gallery, New York, 2015). Yamatani has also published Tsugi no yoru e (2nd ver.) (Yuka Tsuruno Gallery), ground (lemon books), RAMA LAMA DING DONG (self published), and Into the Light (T&M Projects). He executed a European tour of his performance piece "Doors" in September 2019.
 
 
Exhibition Outline
−
Tomona Matsukawa, Yusuke Yamatani
OBJECTS IN MIRROR ARE CLOSER THAN THEY APPEAR
Date: June 20 – August 8, 2020
Opening hours: Tue – Sat, 11am – 6pm (*During this exhibition period the gallery will also be open until 6pm on Fridays)
* Closed on Sunday, Monday, and National holidays
Works in Exhibition
Installation View
ARTISTS