EXHIBITIONS
ARCHIVE
Nobuhiro Shimura, Land
2019.01.26 - 2019.02.23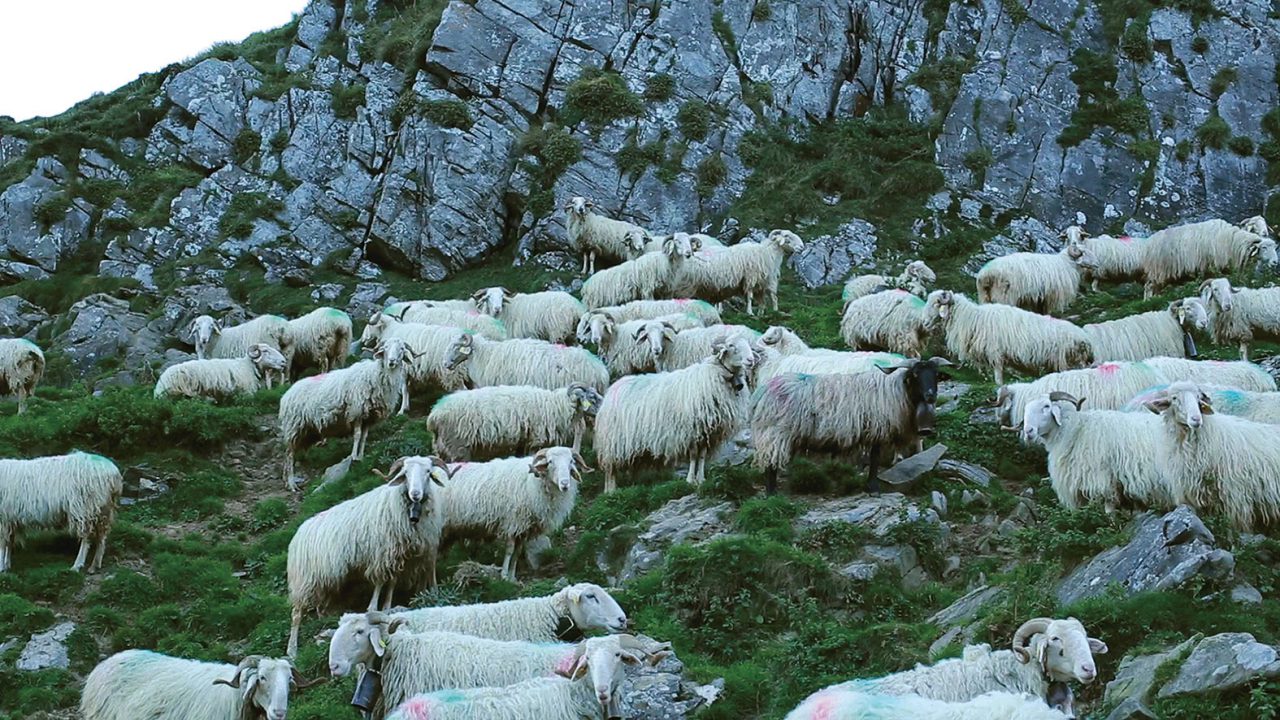 Yuka Tsuruno Gallery is pleased to present Land, a solo exhibition of Nobuhiro Shimura, from January 26 to February 23, 2019. In the first exhibition in three years at the gallery, Shimura will showcase a new project based on a research on the transitions of the sheep wool industry from modern to contemporary times, in conjunction with the video work Nostalgia, Amnesia that will be presented at the group exhibition "21st Domani: The Art of Tomorrow" to be held at the National Art Center, Tokyo, around the same period.
 Ever since his early works with projections, Nobuhiro Shimura has produced works that make use of the alterations in memories and places elicited by light. In his early site specific works, footage of mundane objects such as sneakers and buttons were projected onto diverse places and materials to evoke the spaces' histories and memories. In recent years, the artist introduced filmic and documentary methodologies in his works, devoting an anthropological and ethnological attention to ecological histories that are under constant influence of the varying ages, and to the cattle industry that is deeply intertwined with our daily lives.
 Following Japanese Cattle (2015), his previous work set in a remote Japanese island that dealt with the history of Japanese cattle, this exhibition, "Land," is composed of works based on a fieldwork on the history of sheep as livestock and of the sheep wool industry. Moving to Paris in 2016 for his two-year long sojourn enabled by the Overseas Study Program for Upcoming Artists by the Agency for Cultural Affairs, Shimura began researching the history of sheep wool in France and in Japan in Autumn 2017. As exemplified by the portrayal of knitters in a small French village and shepherds in the Basque Provinces, the resulting works trace the manual work and the relationships between sheep and human beings that were nurtured through the rearing of sheep in nature, both of which predate the globalization of the sheep wool industry. Shimura also sheds light on the wide adoption of sheep as a motif in European art history, and follows their depiction in paintings collected by the Louvre Museum.
 The title "Land" refers both to the noun for a portion of earth's surface as in "farm land," and to the verb for bringing down to a surface as in "an airplane lands." Just like the past projection-based works that allowed objects to "land" onto a space to evoke a different landscape, the fieldwork of recent years do not only trace the history of a particular land or region, but also record how such places are driven to change under globalism and other large social factors. In a society that underwent an era of mass production and consumption and that is increasingly mechanized, the artist approaches the increasingly forgotten relationship between livestock and human beings that has been nurtured by civilizations and cultures from a sociological point of view. In doing so, he seeks a new method of expression that traverses different historical descriptions, from life histories to cultural and political histories.
【Concurrent Exhibition】
21st DOMANI: "The Art of Tomorrow"
Date: Jan. 23 – Mar. 3, 2019
Venue: The National Art Center, Tokyo
* Talk Event: Sat, Jan. 26, 16:00 – 17:30
       Sun, Feb. 3, 14:00 – 15:00
https://domani-ten.com/english/
Artist Profile
Nobuhiro Shimura (b. 1982, Tokyo) completed his master's degree in Imaging Arts and Sciences at Musashino Art University, now lives and works in Chiba. He was a visiting researcher at INALCO (Institut National des Langues et Civilisations Orientales) in Paris for 2 years (2016-18) under the overseas study program for upcoming artists of the Agency for Cultural Affairs. Recent exhibitions include Mono no ke (Warrnambool Art Gallery, Australia, 2018), The World Precedes the Eye (ICA Singapore, 2016), Roppongi Crossing 2016: My Body, Your Voice (Mori Art Museum) and CONSTELLATIONS: Practice for Unseen Connections/ Discoveries (Museum of Contemporary Art Tokyo, 2015).
Exhibition Outline
Nobuhiro Shimura, Land
Date: January 26 – February 23, 2019
Opening hours: Tue – Thu, Sat, 11am – 6pm; Fri 11am – 8pm
* Closed on Sunday, Monday, and National holidays
Venue: Yuka Tsuruno Gallery
1-33-10-3F Higashi-Shinagawa, Shinagawa-ku, Tokyo Japan
Works in Exhibition
Installation View
ARTISTS