EXHIBITIONS
ARCHIVE
-Special Event- Yuichiro Tamura, Cars on Fire
12/21(木) 11:00 – 18:00
12/22(金) 11:00 – 20:00
12/23(土) 11:00 – 18:00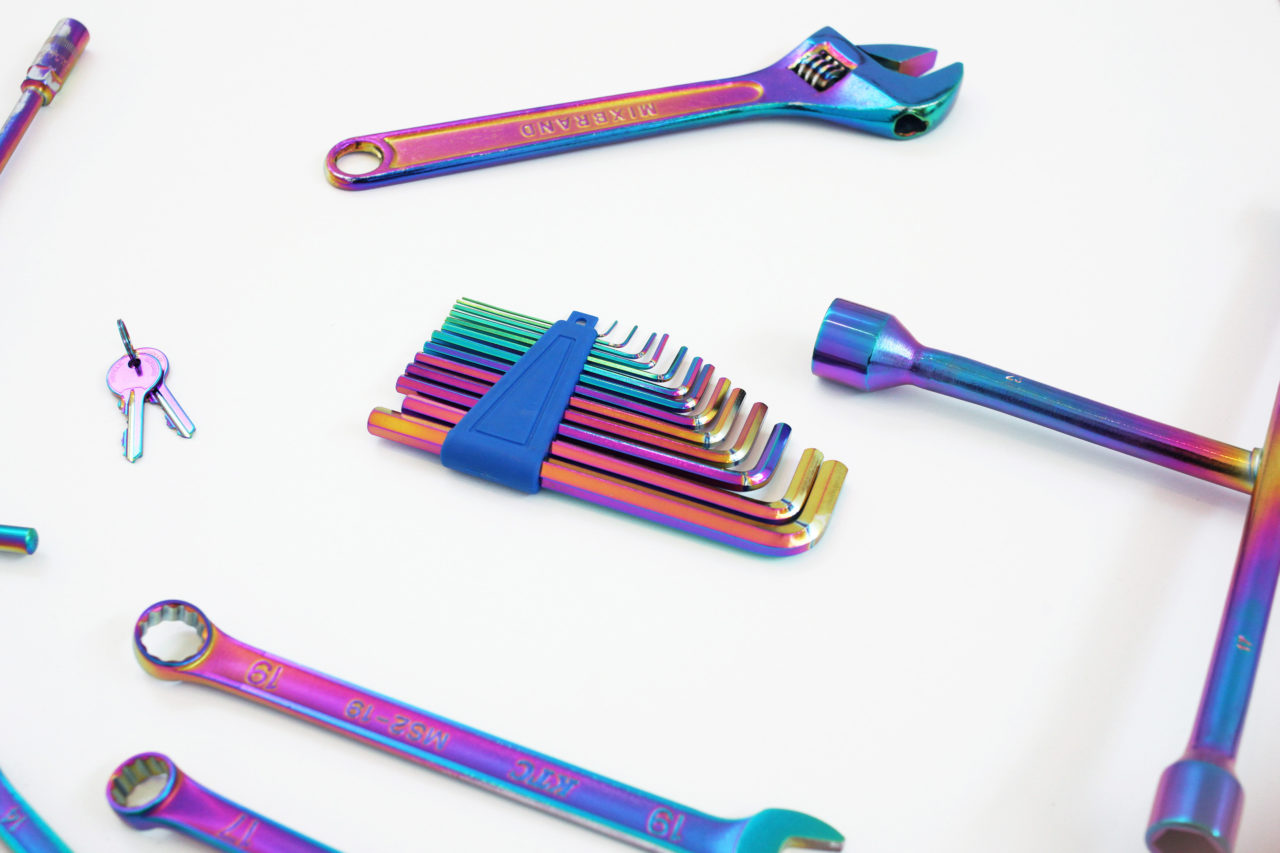 "It is now December, 2017 is about to end. I look back on my year and I see that I squandered a lot of money and made huge losses. When I think about the main reason why that is, it really comes down to incidents around cars. A race for a prize is a game of chicken. A Nissan Gloria running toward the cliff. My right foot was pressing the pedal to the metal, and never touched the brake. The Gloria crushed under the cliff, gloriously. It burned, leaving dust and a massive bill behind. It was literally the car on fire* . "  Yuichiro Tamura
 Yuka Tsuruno Gallery will host a 3-day event with Yuichiro Tamura, who is in a dire strait, which tries to stabilize his finance. The works he presented at the Nissan Art Award 2017 and his solo show at Oyama City Kurumaya Museum of Art are still fresh in our memory. In this event, two photographs of Nissan Gloria among these works that address the question of glory and several products such as the plated airline cutleries presented in "G", his solo exhibition at our gallery in March, will be on offer. In addition, his "Iridescent Dream/Midnight Rainbow" shown at Bangkok Art and Culture Centre in Thailand, which earned acclaim there, will be presented at the gallery's small space especially for this occasion. There is no plan for a future presentation of this piece, so please do not miss this chance.
 On December 23, the last day of this event, the artist himself will present a monologue that looks back on 2017. We are looking forward to your visit and your support in the damage control.
【Rakugo (Japanese traditional comic storytelling) by Yuichiro Tamura】
"Cars on Fire" Saturday, December 23, 17:00 – 18:00 
Yuichiro Tamura will reflect on his year and the works during 2017 in the form of a comic spoken word performance. The first 10 people arriving at the gallery will get a signed exhibition poster of "2 or 3 Tigers" held at Berlin's Haus der Kulturen der Welt where Tamura's Sukajan jackets-themed project "Hey Daddy, Hey Brother" was used as the main image.
Artist Profile
Born in 1977 in Toyama. Lives and works in Atami. Yuichiro Tamura has received his Bachelor's of Photography from Nihon University College of Art and his Ph.D from Graduate School of Film and New Media at Tokyo University of the Arts. In 2013, he took part in the Artist Overseas Training Programme promoted by Agency for Cultural Affairs and studied at the Institut für Raumexperiment, Olafur Eliasson class at the Berlin University of Arts.Tamura samples not only images that he has taken himself but also preexisting footage, coaxing unique relationships out of them in order to create new landscapes. The NIGHTLESS, which is composed of images taken only via GoogleStreetView, has received the excellence award at the 14th Japan Media Arts Festival in 2011 and has been shown in the 3rd Yebisu International Festival for Art & Alternative Visions (2014) as well as internationally in the 57th International Short Film Festival Oberhausen (Germany, 2011). Resent exhibitions include "Week End" (Kurumaya Museum of Art, Oyama, 2017), "Nissan Art Award 2017" (BankART Studio NYK, Yokohama), a special exhibition at "YOKOHAMA TRIENNALE 2017 'Island, Constellations & Galapagos', "Festival of Future Nows" (Hamburger Bahnhof, Museum für Gegenwart, Berlin, 2017), "2 or 3 Tigers" (Haus der Kulturen der Welt, Belrin, 2017), "Mode of Liaison" (BACC Bangkok Art & Culture Centre, 2017), "BODY/PLAY/POLITICS" (Yokohama Museum of Art, 2016), KYOTO EXPERIMENT 2016, "Monogatari no Katachi" (sendai mediatheque, 2015), "Media City Seoul 2014" (Seoul Museum of Art), "Photography Will Be" (Aichi Prefectural Museum of Art, 2014) and "MOT Annual 2012: Making Situations, Editing Landscapes" (Museum of Contemporary Art Tokyo).
* To "drive the car on fire" is a Japanese expression that means to be in a great financial difficulty.
ARTISTS