EXHIBITIONS
ARCHIVE
Tetsuro Kano, Surveying, Camouflage, and Every Part Unique
2019.04.20 - 2019.05.25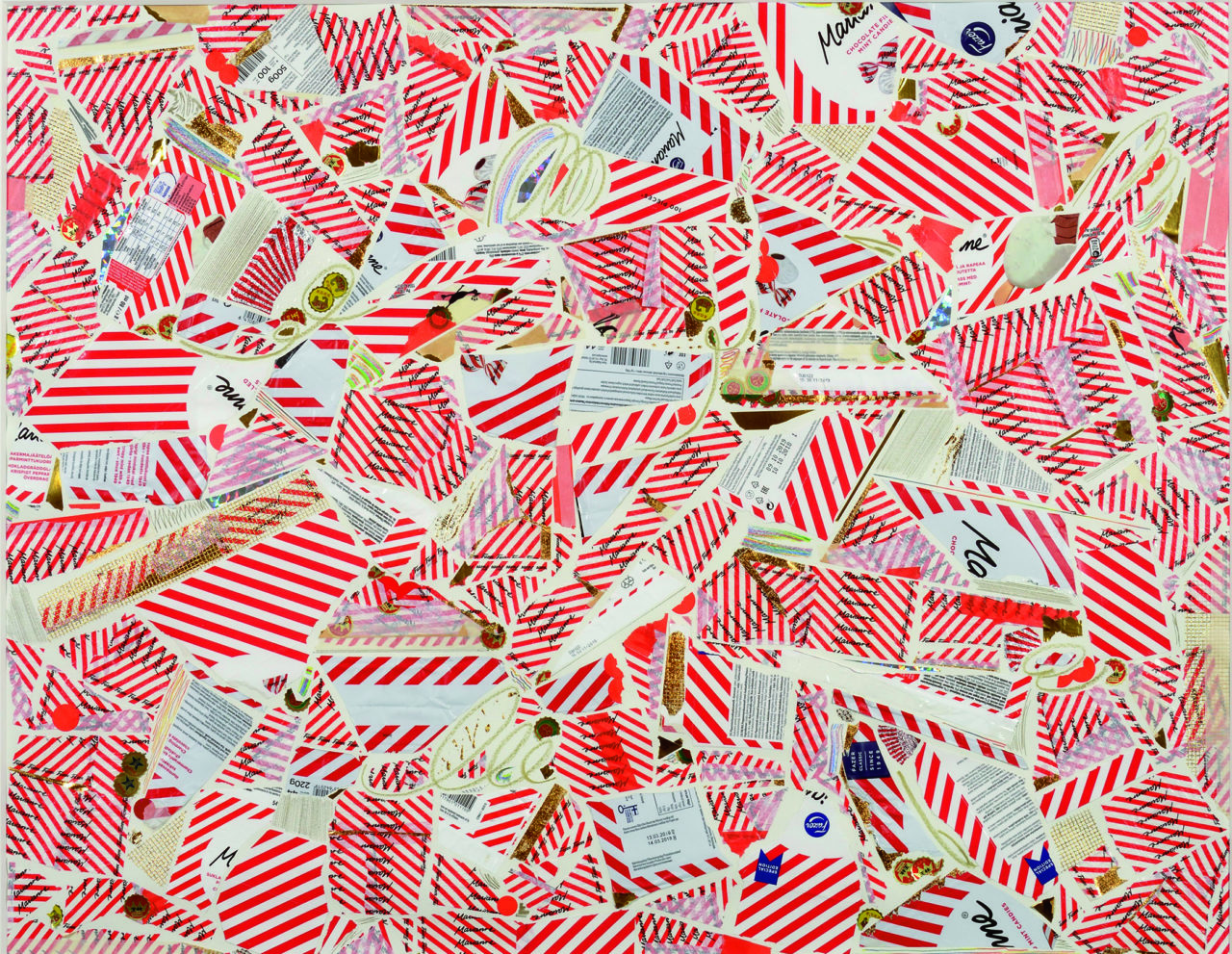 Yuka Tsuruno Gallery is pleased to present Tetsuro Kano's solo exhibition "Surveying, Camouflage, and Every Part Unique" from April 20th to May 25th, 2019. In Kano's first exhibition at the gallery in two years, he presents new two-dimensional and sculpture installation works that renew his previous approaches while incorporating materials and experiences collected from residencies and travels around the world, from Tokyo and Tottori, to the United States, Singapore, Finland, and Norway.
 Kano's interest lies in the diversity of worlds sought out by the individual perceptions of various organisms, based on Jakob von Uexkull's theory on Umwelt. "Trees," "birds," and "plants" are often mentioned in his works and are frequently used as materials; these appear as tokens of the environment-world in which what humans perceive as a single tree is perceived entirely differently by birds and plants, organisms with contrasting perceptions and ecosystems. Using daily objects and tools, Kano has been transforming this speculative idea into a new environmental creation by dismantling the symbols, values, and spatial roles to which humans have applied meaning. This practice has unfolded in the form of site specific installations which were composed to seem as if they melt into the external environment, installations that transition beyond the intention of the artist by virtue of the involvement of birds and plants, sculptures created with fine parts that delicately maintain equilibrium, drawings that create original forms while employing standard patterns and stickers.
 From 2017 onwards, Kano began to superimpose the "tree" as an environment on the rich and complex semi-lattice "natural city" advocated by architect and design theorist Christopher Alexander and established over time in line with ecology. At the same time, as he began to create mobile works that are suspended in space, it can be said that more emphasis has been put on the structure itself, the process in which the fragmentary parts are assembled into the whole. The new series "Every Part Unique" was cultivated in residencies at the Hospitale Project in Tottori and at the Fuchu Art Museum, and realizes both Kano's previous thought processes and emerging work that fluctuates between "materials on a work desk – temporary installation – confirmed sculpture."
 In this exhibition, new works are exhibited alongside works presented earlier this year at a group exhibition at the Miyagi Museum of Art, following Kano's participation in residences around the world. The particular mixture of macro and micro that was present in earlier works is further honed, and the works encompass a wide range of materials: branches and leaves, tree nuts, animal horns and tusks collected from Hokkaido and Tokyo suburbs, flotsam from the seas of Tottori and Okinawa, glass from Indonesia, natural resin from Arabia, rubble from Western Europe.
Suppose that this is a place where there are birds.
A botanical object that does not rely on the definition of botany.
Pure signage that is not regulated as language or symbol.
A measuring practice for when reference points are lost.
Geometrical camouflage that does not mimic something.
A structure growing wild, contrary to natural occurrence.
A tree as a city for the perceptual world of multiple entities.
Even in the midst of complete newness, birds always respond to space with imagination. Walking, jumping, flying, jabbing; by looking at a picture through their perceptual world, a sculpture could be found. On this one point animals are an absolutely trustworthy other.
There was a name for the individual parts involved in a work created as a collage/assemblage. The parts stripped of their meaning, function, and value, to be combined as a work – a branch, an antler, fishing tools, a candlestick, a piece of glass – to these, unique shapes were already afforded. Yielding imagination to the perceptual world of birds and plants by taking colors, forms, and textures as hints, the parts can be aligned, connected, and measured for balance. This state becomes a two-dimensional landscape, becomes a drawing created in a space. At the same time, it could have been a painting or sculpture. The repetition of choices between color/form/texture seems like an irrational process, and yet can be thought of as an approach to create something holding a meaning that does not yet exist.
Searching for a way to remember a nameless yet wonderful atmosphere, or a way to observe this moment. Continuing "a study about something" in order to observe the splendor of something difficult to achieve through a rational process. Wonderful moments always exist on the periphery of planned harmony.
                                       Tetsuro Kano
Artist Profile
Born 1980, Miyagi. Kano holds a bachelor's degree from the Department of Environmental Design/City Environmental at Tokyo Zokei University (2005), and a master's degreee in Fine Art from Tokyo Zokei University (2007). His recent solo exhibitions include Abstract maps, Concrete territories (Moerenuma Park, Sapporo, 2013), Clear signs, Vivid tones (HARA MUSEUM ARC, Gunma, 2012), and Naturplan (Bloomberg Pavilion Project Museum of Contemporary Art, Tokyo, 2011). His recent group exhibitions include ART MIYAGI 2019 (Miyagi Museum of Art, 2019), BETWEEN BOTANY AND ART (Aichi Prefecture Museum, Aichi, 2015), In Search of Critical Imagination (Fukuoka Art Museum, Fukuoka, 2014), Breathing Atolls: Japan-Maldives Contemporary Art Exhibition (National Art Gallery, Sultan Park, 2012), and To Wander a Garden (Vangi Sculpture Garden Museum, Shizuoka, 2012).
Exhibition Outline
Tetsuro Kano, Surveying, Camouflage, and Every Part Unique
Date: April 20 – May 25, 2019
Opening hours: Tue – Thu, Sat, 11am – 6pm; Fri 11am – 8pm
* Closed on Sunday, Monday, and National holidays
Venue: Yuka Tsuruno Gallery
1-33-10-3F Higashi-Shinagawa, Shinagawa-ku, Tokyo Japan
Works in Exhibition
Installation View
ARTISTS